Binging During Quarantine: Bagahe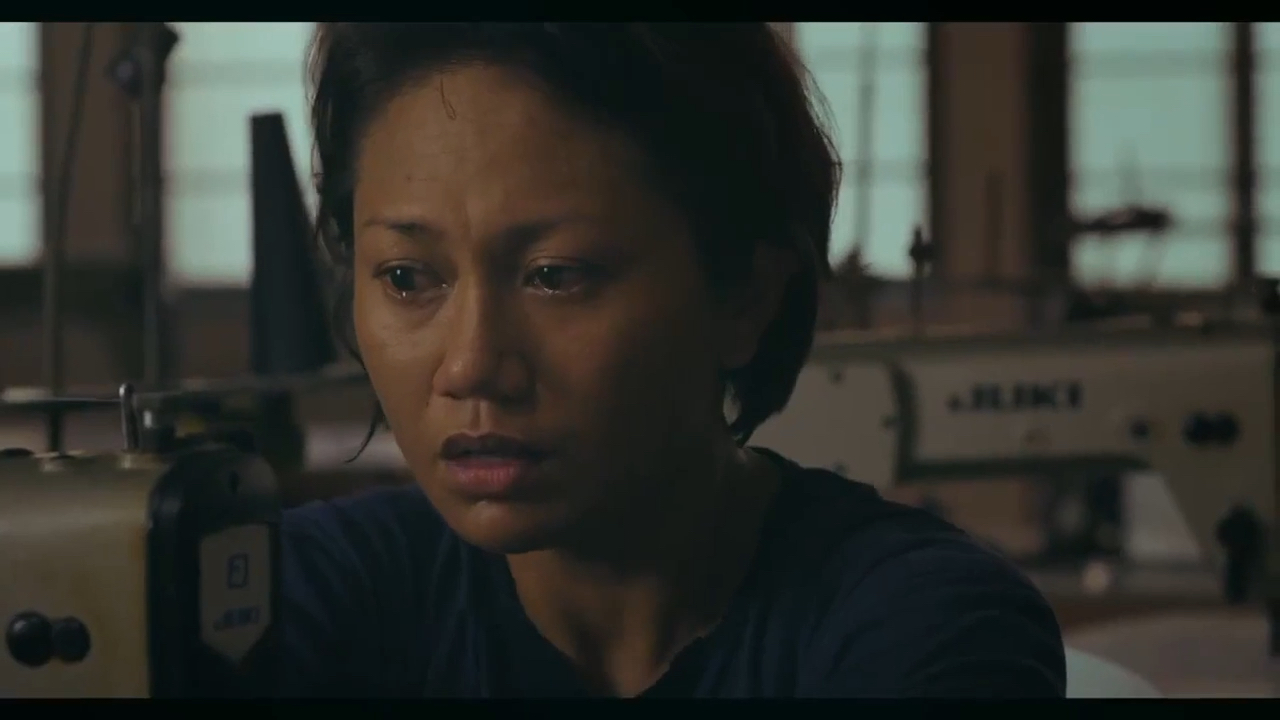 Still bummed about not being able to go to the cinemas to watch new titles? We've got you covered for we are back to highlight more local films that you may want to add to your binge list at the comfort of your home.
The Binging During Quarantine series of the Film Development Council of the Philippines (FDCP) features local films on digital platforms that the public can watch during the lockdown. For this review, we feature a full-length film on the FDCP Channel.  
This time, we've chosen the winner of the Balanghai Trophy for Best Screenplay at the 2017 Cinemalaya Philippine Independent Film Festival, "Bagahe," written and directed by Zig Madamba Dulay, starring multi-award-winning actress Angeli Bayani. Stream it now on the FDCP Channel for only PHP 99 for a monthly subscription. 
Bagahe (2017) Directed by Zig Dulay
Available on the FDCP Channel
How does a newborn baby end up in a waste bin in an aircraft lavatory? As the NBI follows the trail to search for an answer, it leads us to the protagonist, Mercy Agbunag (Bayani), their prime suspect.
We are placed in the lens of Mercy, an Overseas Filipino Worker (OFW) who comes home to her family in the province. In the middle of preparing for a small family gathering, NBI agents interrupt them to interrogate Mercy about a recent crime involving a newborn child who was found on an airplane. 
In order to prove her innocence, the agents ask Mercy to go with them. And as we follow the breadcrumbs of evidence, Mercy's testimonies, and interference of the media, politics, and religion, the truth unfolds.
Instead of bringing balikbayan boxes that OFWs usually do when coming home to the Philippines, Mercy brings back a different kind of baggage with her, causing the institutions in her society to question her motherhood. 
Angeli Bayani in "Bagahe"
The title "Bagahe" can implore different concepts from the trials of being a female OFW, a mother, and a wife, and as a victim of abuse. The film will pick on your brain, leading you to come up with different theories as to what happened, why it happened, and how it happened. More so, what will be the future of the political and justice system for women like Mercy? 
This film features a roster of acclaimed actors and actresses that back up the powerful performance of Bayani as Mercy. The film stars Shamaine Buencamino, Boots Anson-Roa, Racquel Villavicencio, Bing Pimentel, Menggie Cobarrubias, Arnold Reyes, Madeleine Nicolas, Yayo Aguila, Sue Prado, Rollie Inocencio, Matt Daclan, Micko Laurente, Chanel Latorre, Erlinda Villalobos, Alvin Nakassi, Natileigh Sitoy, Jill Palencia, Cataleya Surio, and Janet Queblatin.
Other than the notable performance of Bayani, a narrative that touches on relevant issues along with the powerful shots will linger in your mind and leave you in awe with how good these elements have come together to create an award-winning film. 
It has garnered awards from the 2017 Cinemalaya for Best Screenplay and Best Actress for Bayani. In 2018, the film bagged three awards from the Festival International du Film Transsaharien de Zagora in Morocco for Critic's Special Mention, People's Choice Award, and Best Actress award for Bayani. In the same year, the film was also awarded with the Gold Cyclo Award in the Vesoul International Film Festival of Asian Cinema in Vesoul, France. 
"Bagahe" is among the titles available on the FDCP Channel, an exclusive FDCP-managed platform that lets audiences enjoy quality local and international content online. To view its subscription plans, visit fdcpchannel.ph.