Binging During Quarantine: Miss Bulalacao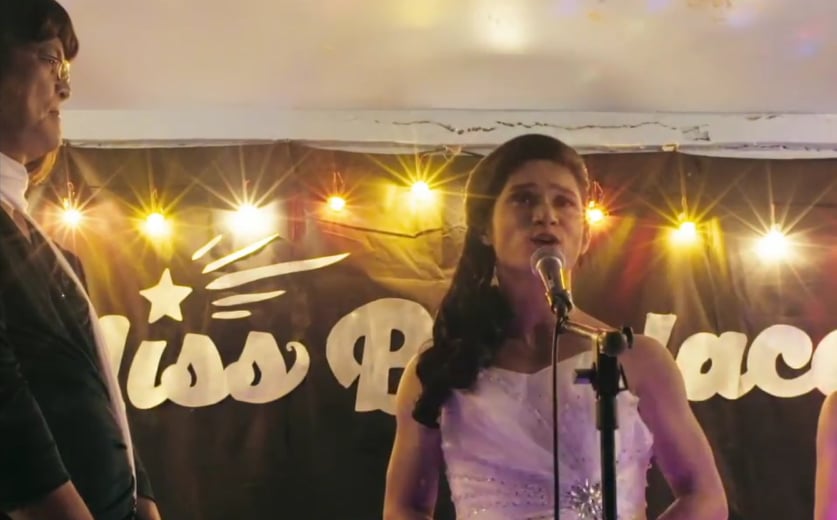 In celebration of this year's Pride Month, the Film Development Council of the Philippines (FDCP) is holding the 2nd PelikuLAYA: LGBTQIA+ Film Festival  online to celebrate and empower the LGBTQIA+ community, tackling relevant issues and the importance of gender representation.
For this year's lineup, free screenings of full-length and short films are available by signing up on the FDCP Channel. For only PHP 99, get a hold of a total of 23 subscription titles, including the seven PelikuLAYA films that are screening from June 4 to 30. Also available for rental is award-winning French film "Portrait of a Lady on Fire" by Céline Sciamma, which had its Philippine Online Premiere at PelikuLAYA 2021.
This review shines its rainbow spotlight on the 2015 winner of Cinema One Originals for Best Screenplay, "Miss Bulalacao," written and directed by Ara Chawdhury. Subscribe now and catch "Miss Bulalacao'' and other PelikuLAYA titles exclusively on the FDCP Channel. 
Miss Bulalacao (2015) Directed by Ara Chawdhury
Available on the FDCP Channel
"What is the essence of being a woman?" If you were asked this question, in front of an audience, all eyes on you, what would your answer be? In Punta de Bulalacao, a small town in Biliran, Dodong, a young drag queen, freezes in the middle of a gay pageant as she looks for her winning answer to get crowned as "Miss Bulalacao."
Dodong (played by Russ Ligtas) answers "motherhood." The film challenges the traditional concept of motherhood and the essence of being a woman through the eyes of a teenage transgender who was alienated by the people around her solely because she is different. It also brings into light how there are still towns in remote provinces in the Philippines that are unaware of the complexities of gender and sexuality. 
After winning the "Miss Bulalacao" pageant, Dodong's father furiously chases her into the woods. She successfully gets away and moments after her father leaves, she sees something falling from the night sky. She wakes up, goes home, follows her normal routine, oblivious to the surprising revelation she carries that changes her life and the lives around her. And as Dodong willingly accepts her fate, we as viewers relate to the curious townspeople looking for answers. Nothing this unusual ever happens to overlooked places like Bulalacao, why now? 
For a small town with people who are either highly superstitious or religious, hearsays and gossip make up their daily news. Dodong's sexuality and her "miraculous" pregnancy challenged their beliefs that have existed even before Dodong was born. Dodong was made fun of, belittled, and was not taken seriously until her baby bump seemed to heal the sick. These nosy neighbors, eager to see miracles happen firsthand, came flocking to her and even started calling her the "mother of God." 
Russ Ligtas
Being born and raised in Metro Manila, I was unaware of how provinces view the LGBTQIA+ community. Being a 15-year-old living in a small town in Biliran province, who was born biologically as a man but believes she is a woman, Dodong's perception of a woman is limited to the biological women around her: Lisa her stepmother, Ma'am Mercy her boss, and Esme the mistress of her father. Without knowing how she could project what she feels on the inside externally, becoming pregnant allowed not only herself but also other people to see her for who she truly is – a woman.
This film brings the "Immaculate Conception" to a whole new level with its mind-baffling premise, the Visayan humor, the catchy opening song "Tinidor Kutsara" by Biliran One Man Band, and the unique blend of controversial themes between religion and superstition that are beautifully executed through its screenplay and cinematography. 
The film does not only tackle unconventional views on motherhood, gender discourse, maternal healthcare, and poverty in the province, it also gives us a backstage pass to the obscure stories of the local culture in Biliran. 
Aside from winning for Best Screenplay, Chawdhury's full-length debut feature "Miss Bulalacao" also bagged the Best Supporting Actress award for Chai Fonancier in the 2015 Cinema One Originals Film Festival. 
Chai Fonacier
"Thank you for giving compassion a chance. Maybe if this compassion leaked into real life, maybe a man wearing a woman's dress wouldn't be so funny anymore. Maybe Jennifer Laude's memory would be better preserved and respected. Maybe she and other members of the trans community would have it easier. Maybe we would be less hung up on our differences and bound by what makes us similar. But that's another dream," writer and director Chawdhury posted on the "Miss Bulalacao" Facebook page after receiving the 2015 CinemaOne Originals recognition.
"Miss Bulalacao" is among the PelikuLAYA titles available on the FDCP Channel, an exclusive FDCP-managed platform that lets audiences enjoy quality local and international content online. To view its subscription plans and films for rent, visit fdcpchannel.ph.