FDCP to establish a film school community through Academic Film Society; to provide cash grants of up to PHP 50,000 to student filmmakers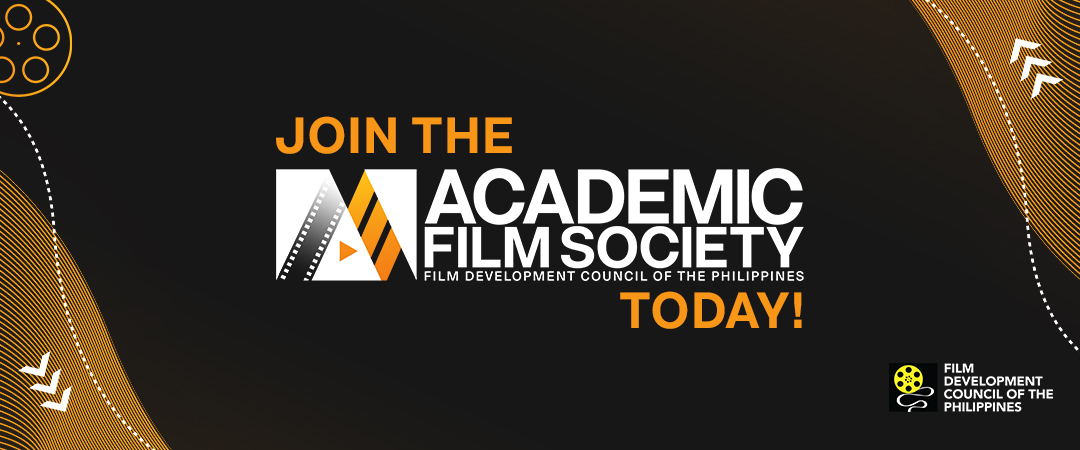 MANILA, PHILIPPINES, MARCH 14, 2023 — To gather and nurture a community of emerging filmmakers from the student body, the Film Development Council of the Philippines (FDCP) will officially launch the Academic Film Society (AFS) program on March 18 at the Cinematheque Centre Manila.
 
Accredited Higher Educational Institutions (HEIs) offering film, communication, visual arts, or any related course program, accredited Senior High Schools offering Special Program for the Arts, and student film organizations certified by their colleges or universities may apply to become a member of the AFS. 
AFS members will have exclusive access to FDCP Film School Workshops, films available in the FDCP library, mentors and resource persons for film, trainings for teachers of film and media arts, access to use FDCP's streaming platform, JuanFlix, and Cinematheque Centres for exhibition purposes, ratings and permits, and promotion of school events and programs.
 
College students who are enrolled in AFS-registered schools, institutes, colleges, and universities may also avail of the cash grant of PHP30,000 to PHP50,000 through the Student Film Assistance Program (SFAP). 
Student Film Assistance Program 
The FDCP will open 25 slots per semester to Filipino student filmmakers enrolled in AFS-registered academic institutions. Successful applicants may receive up to PHP50,000 worth of cash grant to help them produce their thesis films and capstone projects. 
Grantees will also be required to attend a Masterclass in Film Production to equip them with technical knowledge and practical skills on filmmaking which can help them better produce their story concepts. 
The SFAP is exclusively open to academic film projects (fiction, documentary, experimental, or animation) which must be ready for principal photography within six months upon application and
whose proponents are Filipino college students currently enrolled in Film, Communications, or any related program. 
Supporting the student film movement 
The FDCP believes in the power of the youth to effect change in the industry by telling stories that depict our everyday realities from their own unique perspective. Hence, the national film agency of the Philippines encourages all Filipino academic institutions to become a member of the AFS. 
"The industry needs more of these emerging voices that will tell stories from fresh eyes, from the perspective of a new generation. Whether aspiring or emerging filmmakers, these new talents can become the new leaders of the film industry," FDCP Chairman and CEO Tirso Cruz III said. 
For more information about the SFAP and AFS, you can watch this video or visit the website.