Sine Kabataan Short Films to premiere at the 3rd Philippine Film Industry Month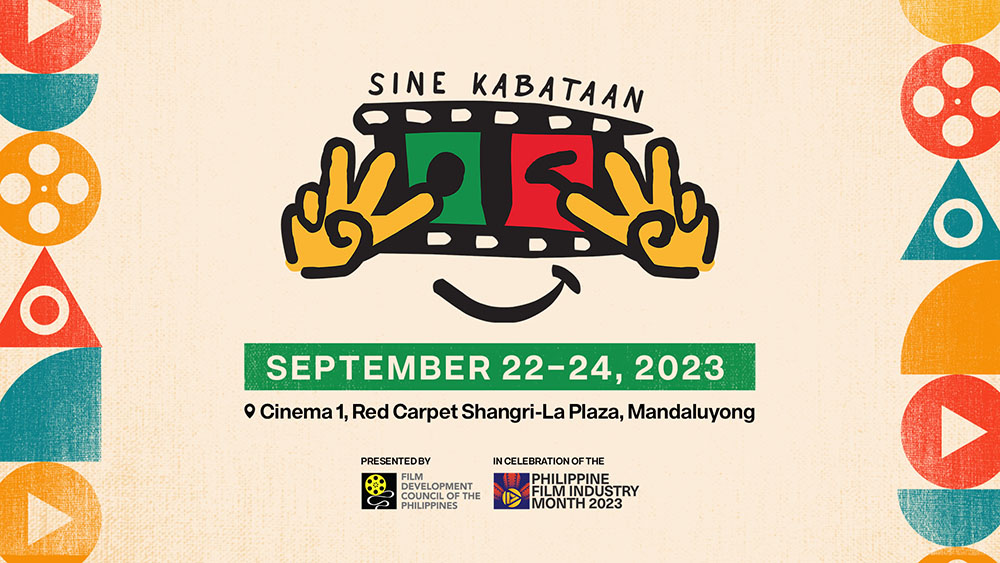 MANILA, PHILIPPINES—The Film Development Council of the Philippines (FDCP) will  kickstart the Sine Kabataan Short Film Festival 2023 with a premiere of the 10 competing short films from September 22 to 24 at Cinema 1, Red Carpet Shangri-la Plaza, Mandaluyong during the celebration of the 3rd Philippine Film Industry Month.
Eager to provide curious newcomers with an exceptional experience in filmmaking, Sine Kabataan presents a handpicked selection of short films that touches on contemporary challenges from the perspective of the youth.
Furthermore, the festival's centerpiece is the awards ceremony on September 22 where the most outstanding films will be recognized. A panel of esteemed judges, each a luminary in their field, has thoughtfully reviewed the short films in competition, recognizing exceptional achievement and storytelling prowess. 
"The original short films created by our filmmakers from Luzon, Visayas, and Mindanao give us hope that they will be our nation's voices for empowerment," said Rica Arevalo, head of FDCP's Education Division.
 "We have the honor to present brave stories that are not only able to captivate the audience but also have the power to catalyze change. With the Sine Kabataan, we hope to create a generation of youth who are not afraid to speak up and articulate their vision, one frame at a time," Ally Del Pilar, Project Development Officer, added.
Beyond the big screen, the Sine Kabataan Short Film Lab and Festival creates a platform for next generation filmmakers to foster connections, inspire future creators, and celebrate the art of storytelling through film with their unique understanding of the contemporary challenges and how to address them.
For more updates on Sine Kabataan Short Lab and Festival 2023, follow FDCP on Facebook, Twitter, and Instagram.