FDCP champions 'edutainment'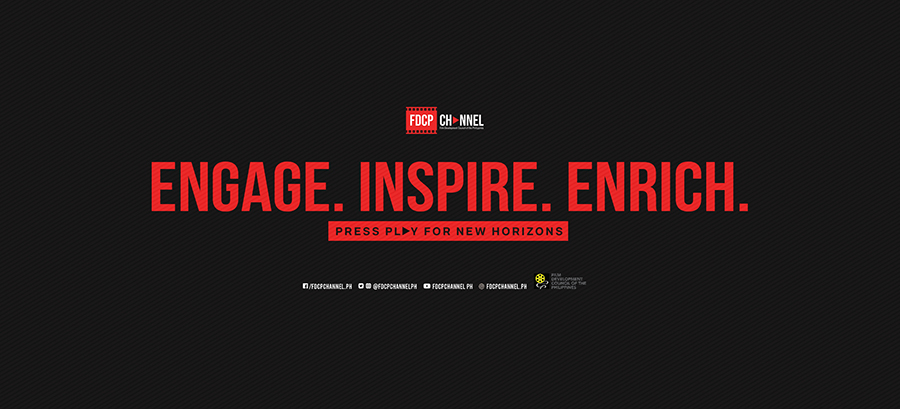 When the pandemic hit early last year, one of the behaviors that drastically changed was how audiences consume content like film and TV shows. The pandemic-induced lockdowns left us searching the web for ways on how to entertain ourselves within the comfort of our homes. The closing of cinemas inevitably drove audiences to shift online, contributing to the fast rise of online streaming platforms.
Nowadays, we are bombarded with contents from multiple streaming websites constantly competing for our attention. Traditionally, we had to mark our calendars for film premieres in cinemas. Now, because of the surge of content sprouting from streaming platforms, watching films online has become relatively cheaper, accessible, and safe.
To adapt to this shift and cater to the current needs of audiences and filmmakers alike, the Film Development Council of the Philippines (FDCP) continues to find ways to keep up with the technological advances that are taking place. The FDCP-managed streaming platform — the FDCP Channel — offers subscription video-on-demand (SVOD) and transactional video on demand (TVOD), and introduces the recently released 100 thematically-curated Filipino films that contain both entertainment and educational content for its audiences.
Putting value on subscription fees
The agency's closing ceremony for first Philippine Film Industry Month last September 30 also put out major announcements, including the launch of "FDCP Channel 100." For the past years, FDCP Channel has hosted the agency's major events including the annual Pista ng Pelikulang Pilipino that recently held free screenings of short films from Sine Kabataan and Sine Isla: LuzViMinda competition.
There are a total of 104 films categorically arranged according to various educational topics, available on the streaming platform for a monthly subscription of only P99. There are subjects that address Filipino culture, Philippine history, family relationships, women empowerment, LGBTQIA+, poverty, freedom, inspirational, and coming-of-age. Besides genre films, we also have documentaries that will greatly put value in your money's worth. We hope to bring Philippine Cinema closer to you with just one touch away, so audiences can now easily stream films that go beyond entertainment purposes.
Despite the high demand in streaming online, which has allowed obscure films to reach a global audience, its cons are rather alarming. With content being widely available online, piracy has become rampant, especially in the Philippines. As much as we value our audiences, we also value and respect the hard work of the filmmakers and the whole team behind the scenes, as the agency is tasked to protect films as part of the country's national cultural heritage.
To strengthen the protection of the intellectual property rights of the local film industry, FDCP and the Intellectual Property Office of the Philippines (IPOPHL) recently signed a memorandum of understanding to work together and prevent piracy of Filipino films. To be one in supporting our Philippine Cinema, it is our responsibility as audiences to not take part in pirating content. It is important that we support our own films by watching Filipino films on legitimate platforms, to respect the creativity and hard efforts made by our filmmakers.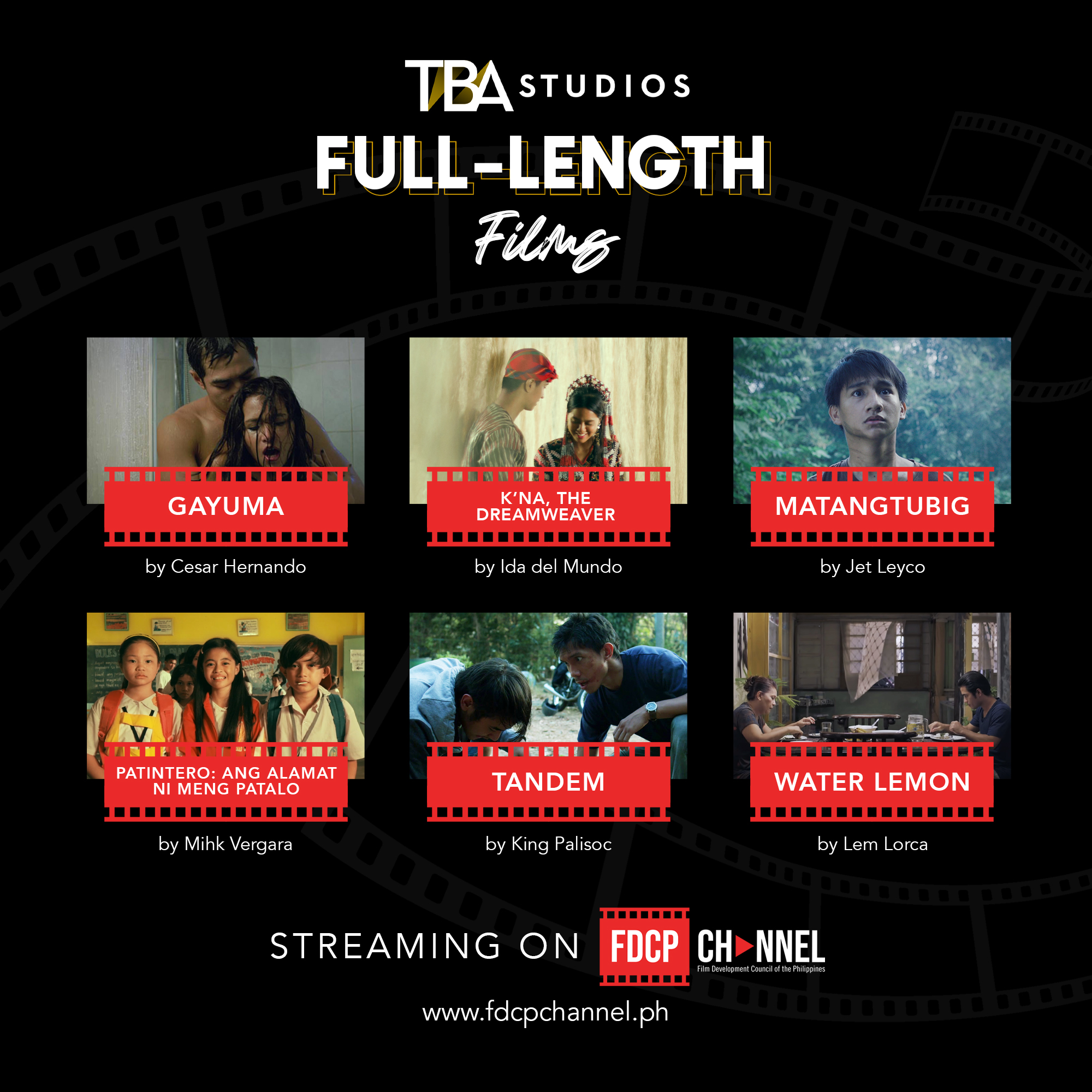 Home for 'edutainment'
I remember that one brunch I had with Film Historian Nick Deocampo and his dream of educational cinema becoming its own industry. We share the same dream and I think that is where we are going now by reinventing the way we provide films on the FDCP Channel. The platform is offering a library of hard-to-find Filipino films that will greatly benefit the students, as well as film enthusiasts and filmmakers.
We all have stories of looking for a particular film that was an academic requirement for us and since we are living in the future of streaming films online, we want to fill that gap by providing an educational entertainment streaming platform with films that are carefully picked out from talented filmmakers, significant and noteworthy films, to thesis films. We want this to be an archive of valuable Filipino films that can be accessed by our audiences across different regions. It is also the agency's mandate to ensure the educational development of the Philippine film industry.
For its future plans, FDCP Channel aims to hold a free virtual cinema for students to watch films for their school requirements. This is our main goal; to empower and inspire our students and aspiring filmmakers with our own heritage, through the films on FDCP Channel. We hope to offer films with great significance and that will remarkably impact them.
As our very own streaming platform is keeping up with the tough competition out there, FDCP is continuously sourcing licensed content from our filmmakers and we hope that our storage for Filipino films, FDCP Channel, will be your new home within the confines of your screens. The future is here and we will carry on with our dream where Filipino filmmakers and Philippine Cinema will flourish and be recognized online.
Visit fdcpchannel.ph and let films change the way we perceive life.
---
Notes from the Chair
The Sunday Times Magazine  - The Manila Times

Notes from the Chair is part of the Arts Awake section of The Sunday Times Magazine published by The Manila Times. Click HERE to view the article on The Manila Times website.