FDCP Conducts Free Filmmaking Workshops at the Batangas Digital Film Festival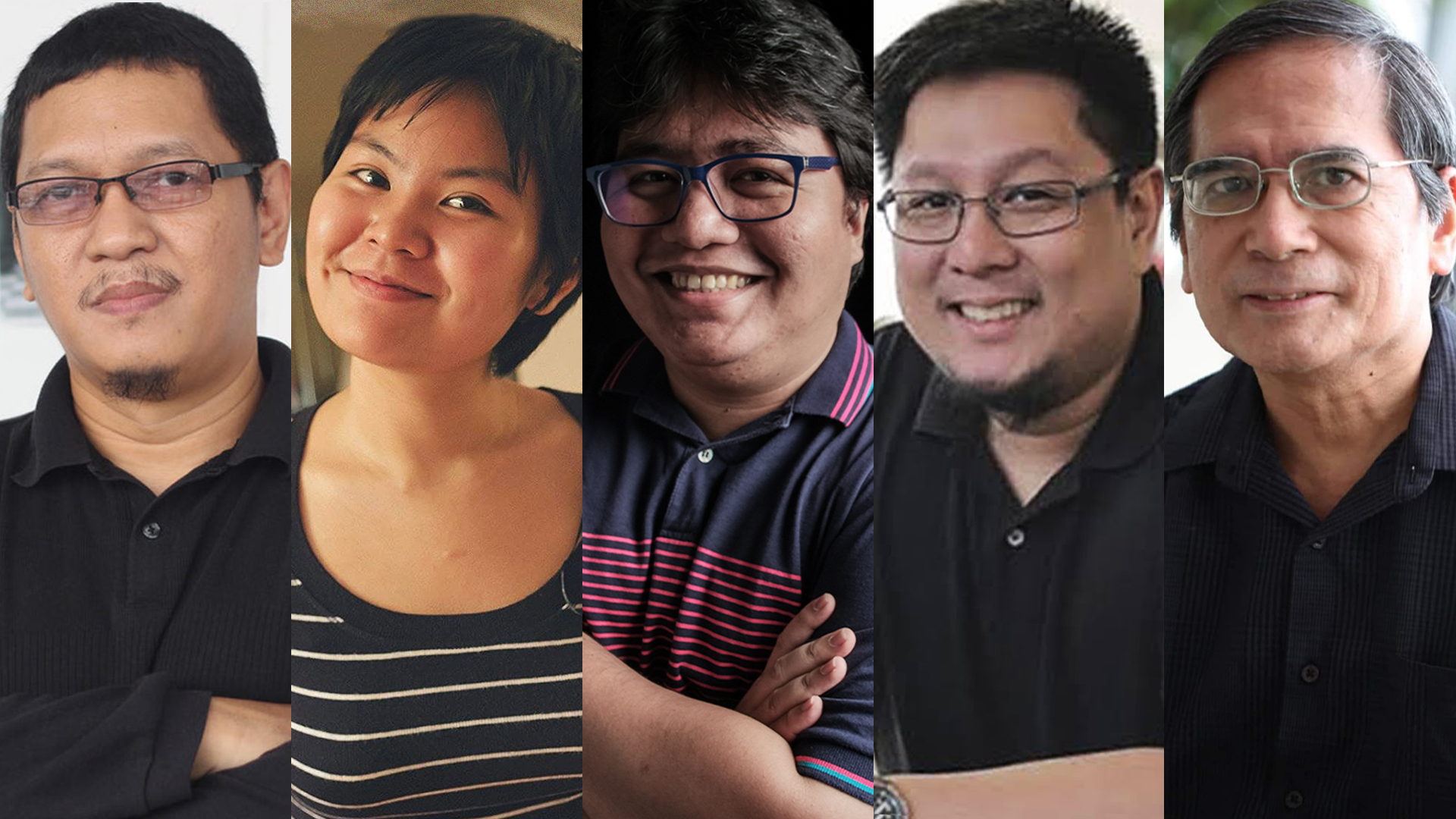 MANILA, PHILIPPINES, 12 October 2022 — The Film Development Council of the Philippines (FDCP), in cooperation with the Batangas Provincial Government and the Batangas Forum, brings FDCP Film Talks at Doon Po Sa Amin sa Batangas Digital Film Festival 2022, a series of free online workshops on filmmaking which started last October 11 and will run until November 8, 2022.
The project is designed to heighten the education component of the Batangas Digital Film Festival 2022 and to boost interest in filmmaking in the province. The workshops are exclusively to aspiring Batangueño filmmakers. 
The subjects of the workshops will cover various fields of filmmaking including film language, sound design, musical scoring, editing, and scriptwriting. Participants will be mentored by some of the industry's most respected filmmakers. 
Raymond Red, one of the pioneering figures of modern Filipino alternative cinema, will be conducting a two-part lecture on film language. His expertise on directing and cinematography is evident through his infamous short film Anino,  which was the first Filipino film to receive the prestigious Palme D'Or Award, the highest prize  given by the Cannes International Film Festival.
For the session on sound design, Mikko Quizon will be discussing the basic elements of sound design and its important role in storytelling. He will also be sharing his experiences in doing his notable audio works for Jerrold Tarog's Heneral Luna, Khavn Dela Cruz' Balangiga: Howling Wilderness, and JP Habac's I'm Drunk I love You. He also founded and currently heads, Wapak Sound Studios.
Multi-awarded musical scorer, Pepe Manikan, will be giving a talk on the musical element of filmmaking. He is also a musical director for theater and an academic lecturer for multimedia arts. 
Ilsa Malsi, who will be the resource person for the session on editing, is one of the country's most remarkable film editors today with her experience across the different cinematic genres. Her most recent works that garnered international and local acclaim include Babae at Baril by Rae Red and Gusto Kita with All My Hypothalamus by Dwein Baltazar.
Dr. Clodualo Del Mundo Jr. is an iconic name in the field of screenplay, film history, and film studies. He wrote some of what is now considered as classic Filipino films such as Maynila… sa mga Kuko ng Liwanag, Kakabakaba Ka Ba?, and Batch '81. Dr. Del Mundo, the last mentor of the workshop series, will be sharing his expertise on scriptwriting.
The Batangas Forum for Good Governance and Development Inc., the organizer of Doon Po Sa Amin sa Batangas Digital Film Festival 2022, headed by veteran actor Mr. Leo Martinez, aims to awaken the sense of pride and cultural consciousness among the people of Batangas through the power of film. This activity also endeavors to spark content production focusing on the province's heritage and tourism.
Last January, the first edition of the FDCP Films Talks at Doon Po Sa Amin Pride Campaign  conducted a series of videography workshops participated by over a hundred aspiring filmmakers in Batangas. This second edition aims to further encourage filmmaking in the province.
The workshop series will be from 9:00 am to 12:00 pm  via the online platform Zoom, and is exclusive to Batangas residents. Registration is available through this link:
https://bit.ly/FDCPFilmTalkspresentsDOONPOSAAMINsaBATANGASDIGITALFILMFESTIVAL2022workshops
WORKSHOP SCHEDULE:
October 11, 2022 Film Language I 
October 12, 2022  Film Language II 
October 15, 2022 Editing 
October 22, 2022 Sound Design 
October 29, 2022 Musical Score 
November 8, 2022 Scriptwriting