FDCP Partners with QCinema International Film Festival, To Screen 3 Cannes Films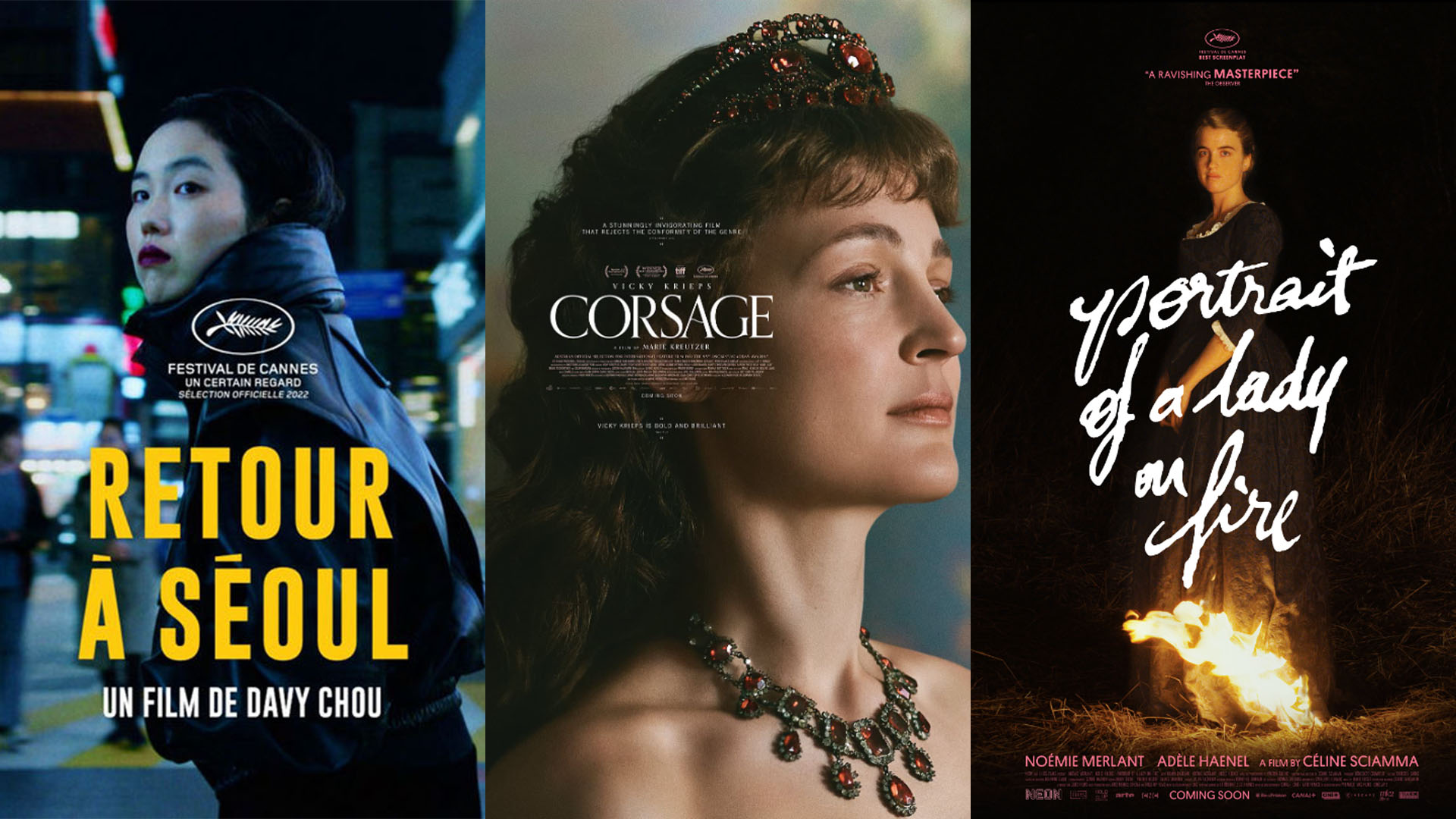 MANILA, PHILIPPINES, NOVEMBER 8, 2022 — In line with its goal to bring world cinema to the Philippines, the Film Development Council of the Philippines (FDCP) is set to screen Cannes Film Festival official selection titles in the QCinema International Film Festival from November 18 to 25. 
Fresh from this year's Cannes Film Festival, Return to Seoul by Davy Chou and Corsage by Marie Kreutzer, both from the Un Certain Regard section, will be part of the 10th year edition of QCinema under the Asian Next Wave, the festival's main competition section, and  Screen International, respectively. 
Return to Seoul by Cambodian-French filmmaker Chou is about a twenty-five-year-old French woman Frankie who returns to South Korea for the first time to where she was born before being adopted and raised in France. In her hopes to find her biological parents, her journey takes a surprising turn. Return to Seoul was nominated for Best Film at the 2022 Sydney Film Festival. 
Patrick Brzeski of The Hollywood Reporter describes Return to Seoul as "expressive, unpredictable, feminist and fun, Freddie is a vibrant beam of searching, semi-wounded humanity." For Clarence Tsui of South China Morning Post, Chou's film surpasses its basic premise, he said: "Though Chou is neither a woman nor a Korean, nor an adoptee, he has managed to find something in Return to Seoul that he clearly connects with and that resonates with anyone else looking for their own place in the world, too."
Austrian director Kreutzer's Corsage is a film about the late years of Empress Elisabeth of Austria played by Vicky Krieps who bagged the Un Certain Regard award for Best Performance. Empress Elisabeth 'Sissi' is idolized for her beauty and renowned for inspiring fashion trends. But in 1877, as she celebrated her 40th birthday, she must fight to maintain her public image by lacing her corset tighter and tighter. 
Peter Bradshaw of The Guardian commends the Corsage star Vicky Krieps for her performance as Elisabeth, "Vicky Krieps puts in a star turn. An exhilaratingly fierce, uningratiating performance." Stephanie Bunbury of Deadline also praised the actress, "Vicky Krieps brings great complexity to her portrait of the empress."
Cannes 2019 Best Screenplay winner and Golden Globe nominee, Portrait of a Lady on Fire, a French film by Celine Sciamma is also returning this year in cinemas under QCinema's Rainbow QC section and is being co-presented by the French Film Festival and the QCinema LGBTQIA+ Program. The film also won the Queer Palm at Cannes, making it the first film directed by a woman to win the award. Rainbow QC showcases the distinctive portrayals of the LGBT experience in varying periods and settings.
Aside from Return to Seoul, Corsage, and Portrait of a Lady on Fire, the FDCP also is bringing other top-notch international films to the Philippines including Celine Sciamma's latest feature Petite Maman, Joachim Trier's Oscar-nominated (Best International Feature and Best Screenplay) film The Worst Person in the World where actress Renate Reinsve won Best Actress in Cannes 2021, and 2021 Cannes Un Certain Regard film, Women Do Cry, by Vesela Kazakova and Mina Mileva. 
FDCP's latest acquisition, Léonor Serraille's Mother and Son, was nominated for Cannes Film Festival's Palme d'Or under the In Competition section. It won the C.S.T Young Film Technician Prize for the film's production designer Marion Burger. 
For more information and updates, follow QCinema's social media pages and FDCP's official pages on Facebook, Twitter, and Instagram.  
SCREENING SCHEDULE
Return to Seoul 
Nov 18 Friday 9:25 - 11:15 pm Gateway Cinema 2 
Nov 19 Saturday 6:25-8:20 pm Gateway Cinema 2 
Nov 22 Tuesday 1:30-3:10 pm Gateway Cinema 2 
Nov 23 Wednesday 8:40-10:40 pm Trinoma Cinema 1
Corsage
Nov 19 Saturday 3:15-5:15 pm Gateway Cinema 5 
Nov 24 Thursday 1:00-2:55 pm Trinoma Cinema 1 
Nov 25 Friday 8:45-10:45 pm Rockwell Cinema 6
Portrait of a Lady on Fire
Nov 22 Tuesday 1:00-3:05 pm Trinoma Cinema 1 
Nov 25 Friday 1:00-3:05 pm Gateway Cinema 1