How to comply with Covid-19 filming guidelines in the new normal
On June 7, 2020, Department of Health (DoH) Secretary Francisco Duque 3rd, Department of Labor and Employment (DoLE) Secretary Silvestre Bello 3rd, and I, as the Film Development Council of the Philippines (FDCP) Chairperson and CEO, signed with immediate effectivity the Joint Administrative Order (JAO) No. 2020-001 on the Health and Safety Protocols for the Conduct of Film and Audiovisual Production Shoots and Audiovisual Activities During Covid-19 Pandemic.
The DOH-FDCP-DOLE JAO outlined sector-specific guidelines for companies, producers, and workers as the film and audiovisual industry resumes operations within various levels of community quarantine. The Order also prescribes the necessary prevention, detection, and rapid response measures in the absence of a vaccine or definitive cure for Covid -19.
The Order covers all film and audiovisual companies; workers regardless of employment status (including contractors and freelancers); all contents (including motion picture, film, television, animation, and advertising); all stages of production (including pre-production, principal photography, and post-production); all venues of production (including locations, production and animation studios, workplaces, production sites, and post-production facilities); and all others concerned with the conduct of film and audiovisual production shoots in all stages.
The JAO's guidelines also provide for the Safe Filming Program that will be implemented by the FDCP in partnership with the DoH and DoLE to centralize the submission of requirements, monitoring, and coordination with stakeholders. Aside from ensuring the strict compliance of industry stakeholders to the JAO, the Safe Filming Program will provide information on working safely in the Philippines by creating a resource website with the guidelines, systems, forms, documents, issuances, updates, and best practices from international film commissions.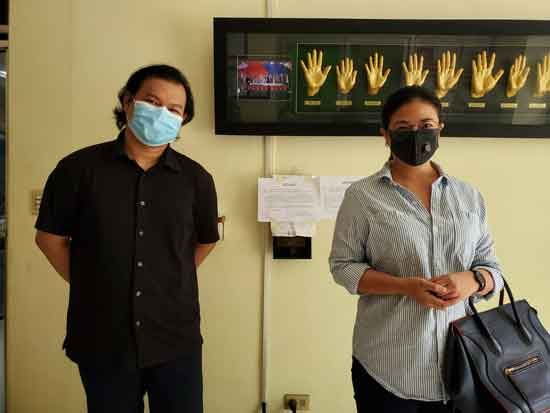 The guidelines call for the compliance of producers and employers with the Inter-Agency Task Force on Emerging Infectious Diseases (IATF-EID) and DoH minimum health standards for Covid-19 mitigation by increasing the physical and mental resilience of workers, stopping transmission, decreasing contact rate, and reducing the duration of infectiousness.
The mandatory control measures that promote the safety and health of workers are as follows:
• Reduce. Limit the number of workers and create alternative work arrangements. A maximum of 50 individuals will be allowed in production sites. Those who can work from home are urged to do so as only essential workers are permitted to go to workplaces and production sites. No visitors will be allowed.
• Modify. Necessary revisions of scripts and production executions must be done. Producers and employers must consider reviewing and revising scripts, creative executions, and production schedules to allow for the safety measures to be implemented in production sites and workplaces.
• Distance. Maintain physical distancing. Workers and other authorized individuals must observe social distancing measures. The specified distance varies between 1 to 2 meters as there will be controlled spaces that employ strict safety measures (1 meter), uncontrolled spaces where there is an expectation for workers to interact with external spaces and people (2 meters), and even close contact spaces for tasks that entail person-to-person contact (e.g., hair and makeup, and intimate scenes) which would need additional control measures.
• Install. Employ engineering controls for limiting physical contact and hygiene. There must be hand washing stations, footbath mats in all entrances, and physical barriers in common areas. The sanitation of workplaces and production and shooting sites, as well as the disinfection of equipment, wardrobe, props, and vehicles, must be done regularly. There must also be a designated Covid -19 isolation area in locations and workplaces for all stages of production.
• Enforce. Effective implementation of the JAO through Administrative controls. Producers and employers must disseminate all Covid-19-related information and health and safety protocols to workers and must plan their work and productions to comply with the requirements of the JAO. Safety orientations must be conducted before the resumption of production work.
• Protect. Proper use of PPE. Workers must wear their personal protective equipment (PPE) like surgical masks, face shields, and gloves at all times. They should use alcohol or hand sanitizer religiously, on top of washing their hands properly. Producers and employers must provide ample amounts of PPE and alcohol or hand sanitizer.
To ensure compliance with the minimum standards of the JAO and the occupational safety and health (OSH) of workers, an OSH Officer must be present in workplaces and production sites at all times.
Moreover, even with the mandatory control measures in place, there are still specific control measures that will need the cooperation of workers, producers, and employers for the successful implementation of the JAO.
For monitoring and contact tracing if needed, among the important forms that the Order has set forth include the following:
1. Project Registration Form (for all projects) – The Production Registration Form may be filled out and sent online to [email protected]. The form, which contains specific details of the planned production shoot, must be submitted to the FDCP at least seven days before the first day of the shoot.
2. Covid-19 Health Declaration Forms (for all workers) – All workers must fill out the Covid-19 Health Declaration Form for reporting on their medical status and known and unknown contact with the novel coronavirus. As a preventive measure to mitigate the risk of an outbreak in the workplace, workers must provide their contact details, describe their recent travel history, list people they have come into contact with, and check off any symptoms they may be experiencing. This must be submitted to the workers' respective production prior to the start of the production shoot or to the workplace before returning to work and will be kept as a record pursuant to the Data Privacy Act.
3. Health and Safety Commitment Declaration Form (for all producers) – This form is for production companies to manifest their compliance with Republic Act 11058 or the Occupational Safety and Health Standards Act and JAO No. 2020-001. This also spells out their commitment to providing and maintaining a safe and healthy workplace for all workers. This must be submitted to the FDCP prior to the start of the production shoot.
The Covid-19 Health Declaration Forms will help determine those with underlying health conditions as they are discouraged from working on production sites along with pregnant women and senior citizens. Such vulnerable population groups have a higher risk of contracting Covid-19; that is why producers and employers are enjoined to develop alternative work arrangements for them with no diminution in benefits or talent fees.
Workers must abide by the guidelines implemented in production shoots and workplaces as their compliance will affect the health and safety of not just their colleagues but their loved ones as well.
Health Secretary Duque noted, "These minimum health and safety protocols will ensure that our workers in the film and audiovisual industry are protected. Furthermore, by implementing these guidelines, we likewise ensure that this protection extends to their families and communities."
The comprehensive guidelines of the JAO, with 13 Annexes so far, were drafted by the DoH, FDCP, and DoLE in consultation with professional guilds and stakeholders. These guidelines create specific health and safety protocols that promote and prioritize the safety of our workers with the threat of the virus still looming above us. It will be effective for the duration of the pandemic and due to evolving circumstances, terms and protocols will be updated or revised based on the most recent evidence.
As the film and audiovisual industry is part of the country's hardest-hit business sector due to Covid-19, it is empowering that our lead government agencies have joined forces with the FDCP in alleviating the woeful situation of the industry. We thank the DOH and DOLE for their all-out support for the film and audiovisual industry in transitioning to the new normal of performing works while ensuring a safe environment amidst the pandemic.
Source: THE MANILA TIMES