The importance of public funding amid the pandemic
Everyone's looking at South Korea right now as the model film industry that produces world-class content.
And so we wonder, what is South Korea doing that sets them apart from the rest of the world? How do they produce great and unique content? Besides the relatable and diverse concepts that they come up with, along with the collaboration of hardworking and passionate film workers, the key distinction lies within their approach to public funding.
The pandemic has truly affected the rate of film production in the country. An average of 120 local films were produced every year, which drastically dropped to 29 since the pandemic began. This decline also resulted in unemployment for numerous film workers.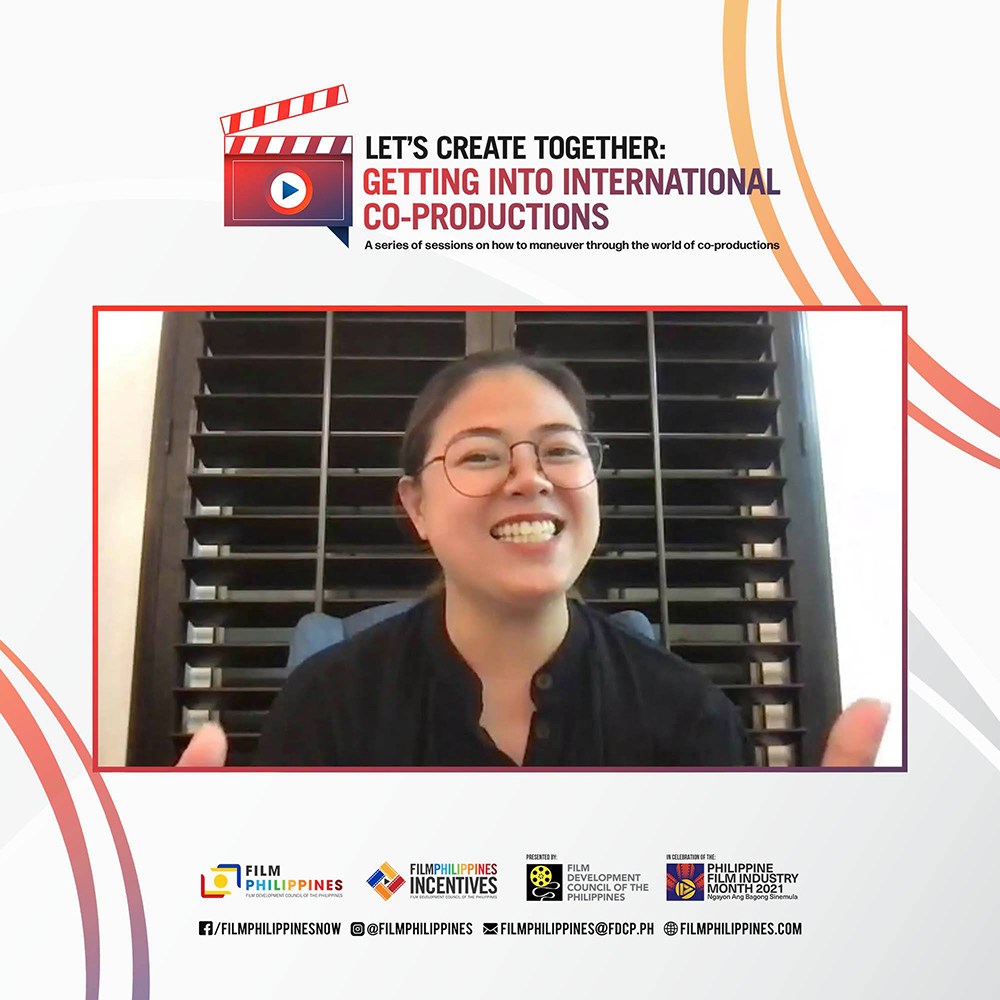 One of FDCP's priority programs is the launch of our film incentives and public grants to provide financial resources to help producers and filmmakers to fund and produce high quality films. After lobbying for it for years from the national government, FDCP was able to finally launch its incentive funds last year for both international co-productions and local films. While we did not intend for it to begin during a pandemic, somehow, it was a blessing in disguise as it allowed us to provide stimulus when Filipino producers need them the most.
Funding programs for local film industry 
It takes more than a village to create a film. Sometimes a single project can take months or even years to finish. And before we get the chance to actually see an actual film with our own eyes, filmmakers would have to face one of the toughest challenges: funding and distribution. Before the pandemic, it was difficult for filmmakers of genre films to compete with mainstream films for funding. With the rise of streaming platforms and the opening of new markets, obscure films that are not traditionally shown in cinemas are now available online, reaching a wider audience and even gaining recognition.
In the past, filmmaking was done under one production house or co-productions between local companies that are more focused on domestic release. Presently, the new generation of filmmakers are now open to a more collaborative approach with international production companies, manifested by the growing number of applications on our production incentives program.
The FilmPhilippines Incentives Program under the FilmPhilippines Office (FPO) has recently announced its seven new grantees for this year's Cycle 2. A total of P26 million will be awarded to International Co-production Fund (ICOF) and ASEAN Co-production Fund (ACOF) recipients. At the same time, Film Location Incentive Program (FLIP) grantees will receive a 20 percent cash rebate capped at P10 million on their eligible expenses in the Philippines.
We are also continuously conducting panel discussions and sessions on co-productions to engage and educate our local filmmakers and producers on this concept and the incentives that are available. Part of our efforts in promoting the country as a viable filming destination for international productions, is holding events in international markets such as the recently concluded Asian Contents and Film Markets (ACFM) online platform in Busan, where we presented the production incentives that the Agency is offering.
Among the domestic funding programs that support the production and development of Filipino films, the CreatePHFilms has announced the selected 28 projects as grantees for its Cycle 1, amounting to a total of P17.3 million of selective funds for Development (Script Development and Project Development), Production (Small Budget and Large Budget), Post-Production, and Distribution.
Creating a sustainable film industry 
With local cinemas reopening, it's still a question if it will have the same demand from our audiences when we have gotten used to watching films on our personal screens. Despite that, Philippine Cinema has proven itself to be enduring, withstanding all the changes brought upon by the test of time by constantly evolving. All the more reason for us to relentlessly find ways to aid the industry in this shift.
Our funding programs aim to empower our filmmakers and create more opportunities, to open more jobs for our film workers for the industry to thrive. We will soon be opening the new cycles for our FLIP, ICOF, and ACOF of the FilmPhilippines Incentives Program and CreatePHFilms Funds for Development, Production, Post-Production, and Distribution. We hope that this will encourage our filmmakers and local companies to continue creating masterpieces that can compete globally.
Now that we are a step closer to having a fully vaccinated force of film and audiovisual workers ready to work in the new normal, we want to greet them with a constantly improving industry that is both welcoming and supportive. As we continue to upgrade and organize more programs, we are also elevating our standards for our filmmakers and their projects so that we can exceed not only our expectations, but also the rest of the world's.
For the future of Philippine Cinema, #letscreatetogether!
---
Notes from the Chair
The Sunday Times Magazine  - The Manila Times

Notes from the Chair is part of the Arts Awake section of The Sunday Times Magazine published by The Manila Times. Click HERE to view the article on The Manila Times website.