Pista Ng Pelikulang Pilipino 5 Short Film Competition Announces Winners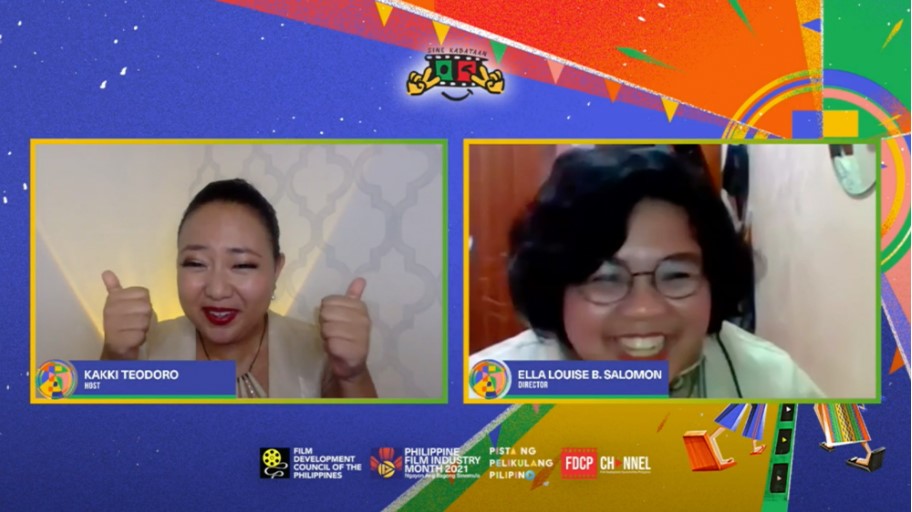 MANILA, PHILIPPINES, OCTOBER 7, 2021 — Capping off the momentous celebration commemorating the invaluable contribution of the stakeholders to the film industry, the Film Development Council of the Philippines (FDCP) officially closed the 1st Philippine Film Industry Month last September 30 streamed in agency's official online pages and FDCP Channel. 
The closing program "PPP5: Ang Bagong Sinemula Gabi ng Parangal" hosted by Kakki Teodoro, featured a video recap on the eventful September, FDCP announcements, musical performances by Ice Seguerra, Nar Cabico, Bayang Barrios, and Pinopela, and the awarding ceremony of the Pista ng Pelikulang Pilipino (PPP) Sine Kabataan and Sine Isla: LuzViMinda short film competition finalists, the highlight of the evening.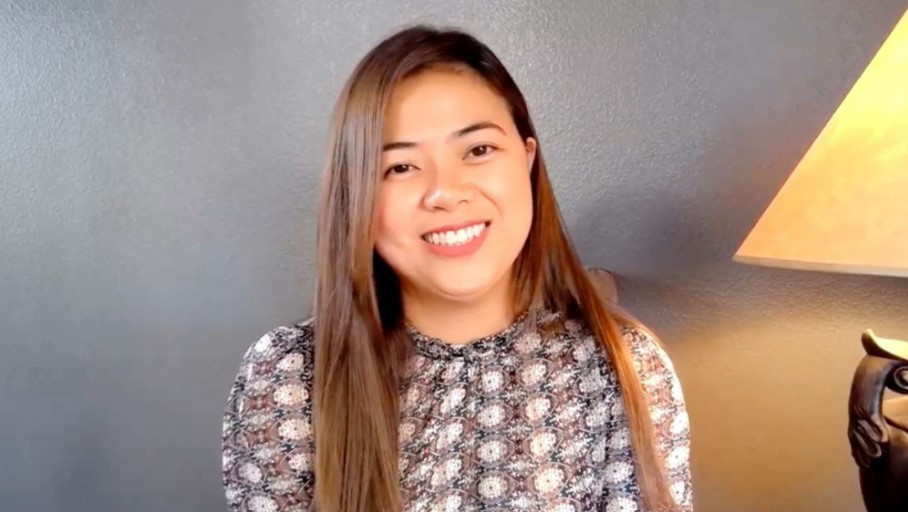 "From here on, we will always have Philippine Film Industry Month year after year, and it will serve as our annual trailer to show how your government values the work you all do for the art and business of cinema in our country," said FDCP Chairperson and CEO Liza Diño in her opening remarks.
FDCP announced the CreatePHFilms program grantees, commencement of "FDCP Channel 100" with over a hundred films on the fdcpchannel.ph platform, and the live launch of the agency's revamped website. 
From September 17 to 26, the first leg of PPP5 highlighted short films from 10 Sine Kabataan and 15 Sine Isla finalists through free screenings on the FDCP Channel and officially announced the winner last September 30.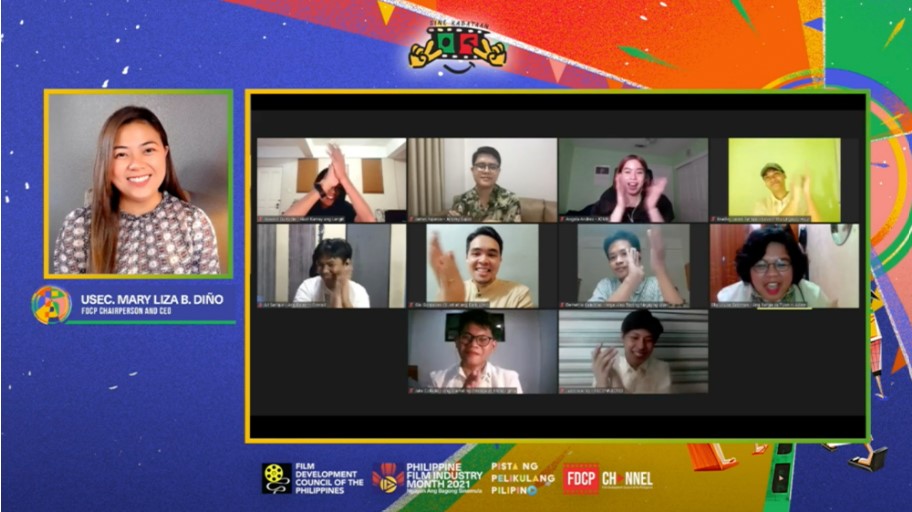 The Sine Kabataan winners were "Ang Bunga Sa Tiyan ni Adam" by Ella Louise Salomon that bagged the Best Short Film award with a cash prize worth PHP 50,000; "Mga Ulap Tayong Nagiging Ulan" by Demetrio Celestino III for Special Jury Prize, with an award worth PHP 40,000; "Love in the Ungodly Hour" director Bradley Jason Pantajo, won Best Director with PHP 30,000; "Abot Kamay ang Langit" by Brian Spencer B. Reyes and "Jeremy Supot" by James Allen Fajardo garnered the Special Mention prize of PHP 20,000; and "Love in the Ungodly Hour" by Pantajo won the Audience Choice Award with PHP 10,000.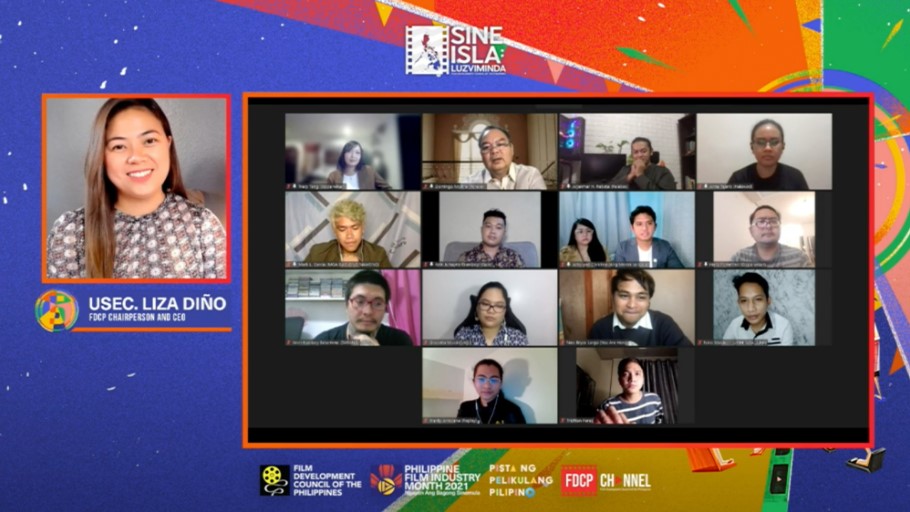 The Sine Isla prizewinners, "Palabas" by Arjanmar Rebeta won the Best Short Film award of PHP 50,000; "Tarang" director Arvin Belarmino bagged Best Director award worth PHP 30,000; Jury Prize awardee of PHP 40,000 is "Halawod" by Anna Katrina Velez Tejero; "The Man Who Isn't There and Other Stories of Longing" by Trishtan Perez secured the Special Citation award worth PHP 20,000; and "Singil" by Maria Graciella Musa gained the Audience Choice award of PHP 10,000.
Starting October 1 until October 8, the winning films can be streamed for free on the fdcpchannel.ph. 
THE OFFICIAL LIST OF WINNERS OF THE PPP5:
Sine Kabataan Short Film Competition
"Ang Bunga Sa Tiyan ni Adam" by Ella Louise Salomon
"Mga Ulap Tayong Nagiging Ulan" by Demetrio Celestino III 
Bradley Jason Pantajo (Love in the Ungodly Hour) 
"Abot Kamay ang Langit" by Brian Spencer B. Reyes
"Jeremy Supot" by James Allen Fajardo
"Love in the Ungodly Hour" by Bradley Jason Pantajo
Sine Isla: LuzViMinda Short Film Competition
"Palabas" by Arjanmar Rebeta
Arvin Belarmino (Tarang)
"Halawod" by Anna Katrina Velez Tejero
"The Man Who Isn't There and Other Stories of Longing" by Trishtan Perez
"Singil" by Maria Graciella Musa