NATIONAL REGISTRY
The National Registry (NR) aims to organize a veritable database of all active film and television workers, audio-visual companies, audio-visual organizations, and film festivals all over the country, and open avenues for opportunities and activities that will promote the growth and development of the local audio-visual industry and promote its participation in both domestic and world markets.
The NR seeks to consolidate efforts as an empowered organization so that audiovisual workers' voices may be heard and real action may be realized through the development of legislation and policy, education, social welfare, training, protection of intellectual property (IP), and freedom of expression, with active participation from all the sectors and stakeholders in the audiovisual industry.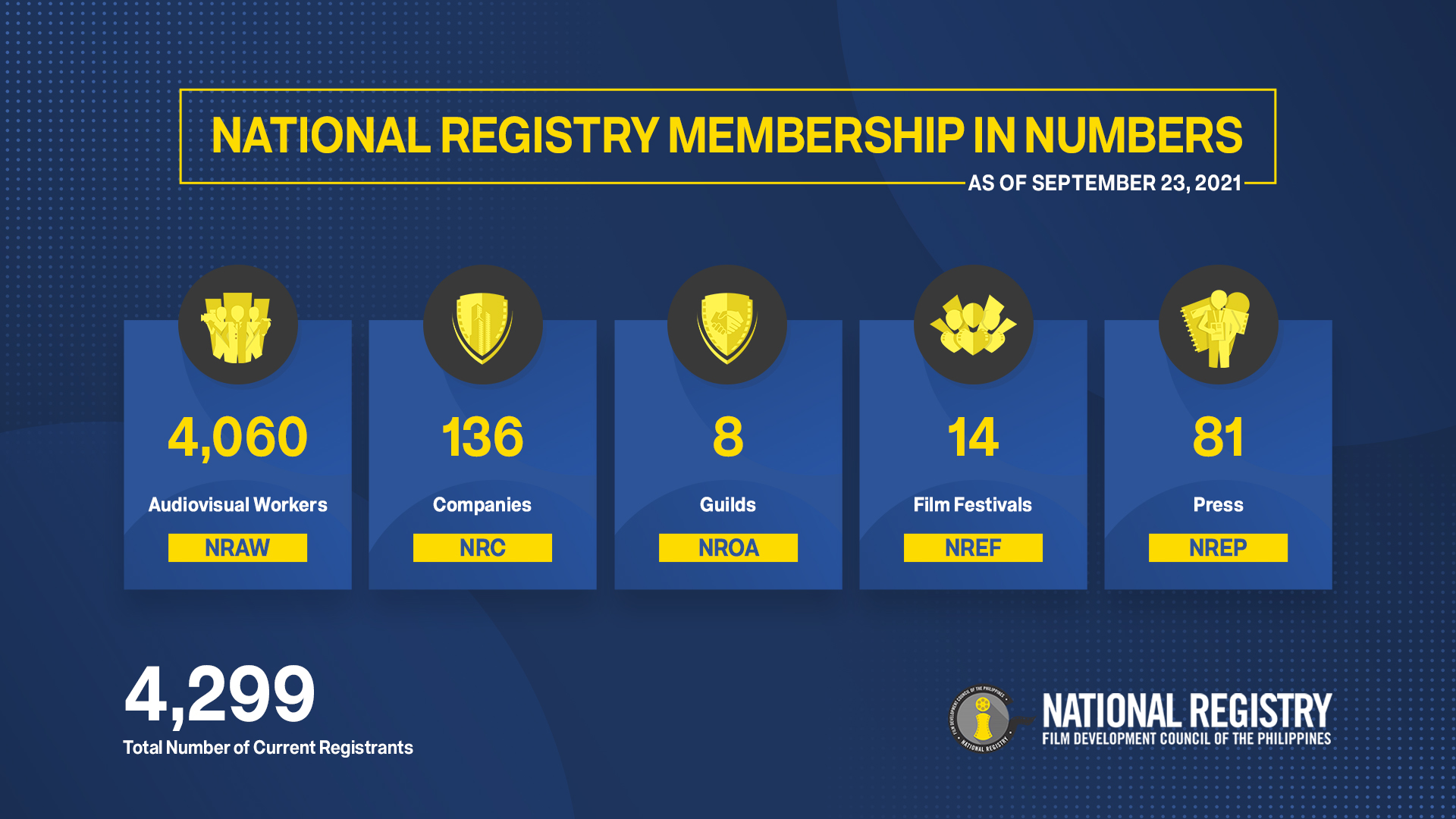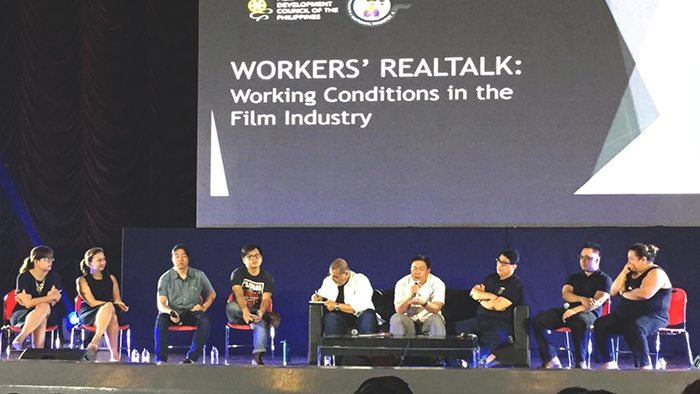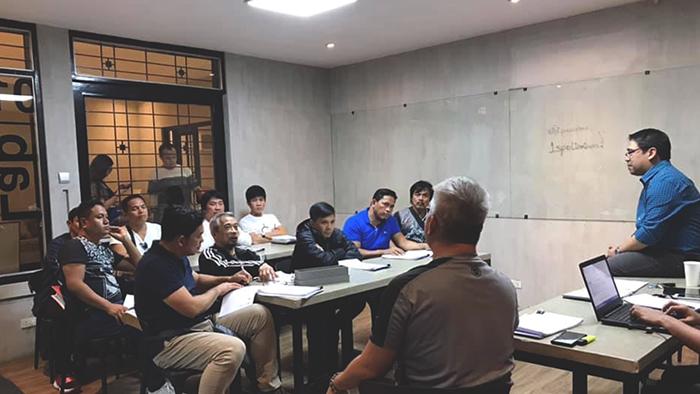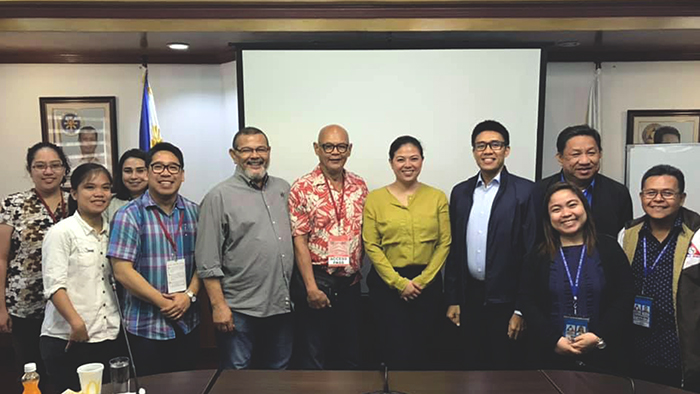 PROGRAMS UNDER NATIONAL REGISTRY
Enlists individual workers in the audio-visual industry and entitles them to the many capacity-building, developmental, and policy-making programs of FDCP NR.
| | |
| --- | --- |
| Performers | Actors, Voice Actors, Singers, Dancers, Musicians, DJs, Background Actors, Stunt Persons, etc. |
| Producers | Executive Producers, Line Producers, Creative Producers, Supervising Producers, Associate Producers, etc. |
| Directors | Directors, Technical Directors, Assistant Directors, Unit Directors, Floor Directors, Stage Directors, Assistant Stage Directors, Musical Directors, etc. |
| Creative Team | Scriptwriter, Director of Photography, Production Designer, Editor, Composer, Musical Scorer, Lights Designer, Sound Designer, Video Designer, Stage Designer, Choreographer, Graphics Designer, etc. |
| Production Staff | Production Managers, Post-Productions, Supervisors, Stage Managers, Assistant Stage Managers, Production Assistants, Talent Coordinators, Makeup Artists, Assistant Makeup Artists, Ushers, Wardrobe, Costume Mistress, Stylists, Hairdressers, Hairstyling Assistants |
Engages audio-visual industry guilds, organizations, and associations to partner with FDCP in its developmental programs, projects, and events. FDCP offers various support and assistance to its partner organizations to further the growth and welfare of the respective sectors of the industry.
WHO CAN APPLY?
Lines of Business
| | |
| --- | --- |
| | Editing/Post-Production/VFX |
| | Sound Engineering/ Recording |
| Directing, Cinematography | Creative Writing and Development |
| | Production Design/ Set Construction |
| Performance/Acting/Stunts | |
Documents government-registered and active audio-visual production companies and their workers and extends the NRAW benefits to their bonafide workers.
WHO CAN APPLY?
Lines of Business
| | |
| --- | --- |
| | Legal Management/Administration |
| | Sound Engineering/ Recording |
| | Performance/Training/Casting |
| | Advertising (Marketing/Communication/ Press) |
| Technical Facilities Supplier | |
| Production Design/ Set Construction | Studio and Equipment Providers |
In partnership with FDCP, duly-registered film festivals receive full technical guidance and financial assistance in their concept and execution, to promote local and regional films produced throughout the country and establish a feasible film culture and healthy film communities and audiences across the Philippines.
Members of the press who write for entertainment, film, and audio-visual themed production are also entitled for all the trainings, assistance, and benefits the National Registry has for all audio-visual workers.